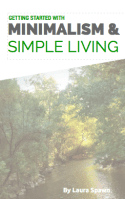 Getting Started with Minimalism & Simple Living is an 18-page guide filled with the following information-
What is simple living or minimalism?
Why live a simpler life?
Minimalism: The ideal lifestyle.
Getting started.
Decluttering worksheets for possessions and commitments.
How to stay motivated.
Living with non-minimalists.
Additional resources. (Websites, Books, Forms)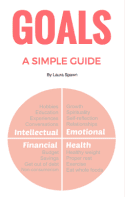 The 'Simple Start Guide to Setting Goals & Making Changes' focuses on setting goals and making needed changes to enhance your personal quality of life.
This guide includes the following sections-
-Video welcome and overview of the guide
-Why set goals and make changes?
-Identifying goals
-Planning & preparing to succeed
-Goal Planning Worksheet
-Goal Progress Tracking Worksheet
-Getting started and motivational quotes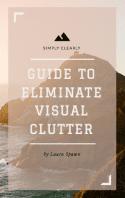 This guide will help you focus on removing 'visual clutter' in your life, and keeping only those items in view that provide positive visual stimulation and have personal meaning.
Covered in this guide-
Introduction
Recognizing visual clutter through imagery
Worksheet for Identifying Visual Clutter
Required Task
Refocus & Affirmation
This guide will be delivered as a digital download in PDF format.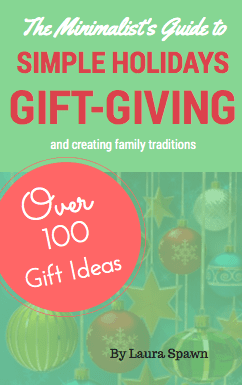 Available NOW when you sign up for great content related to simple living!