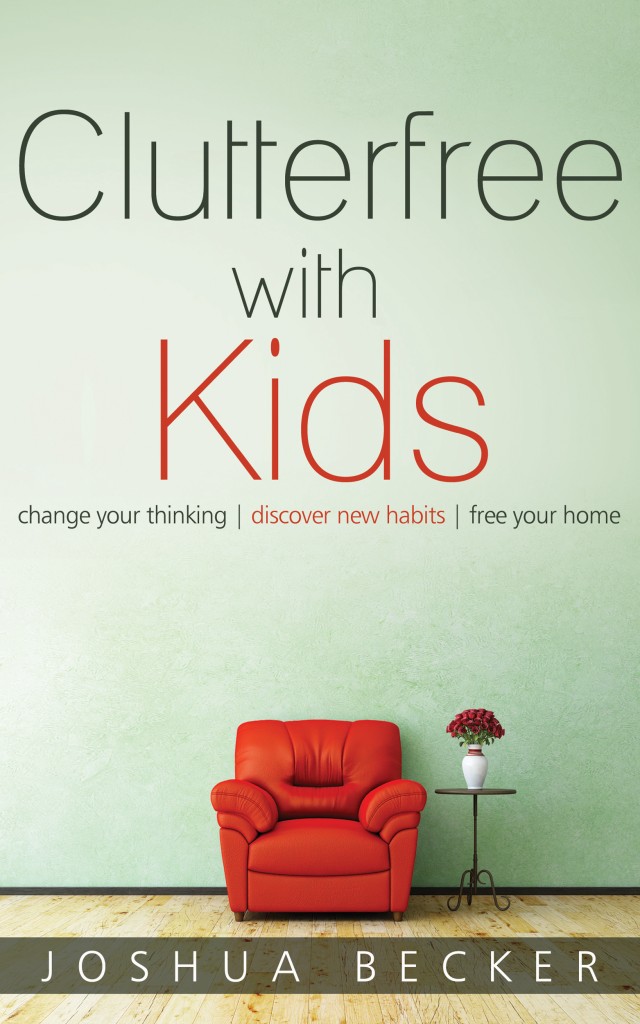 Joshua Becker, the author of the blog BecomingMinimalist, has been one of the most influential people on my road to becoming more minimalistic and embracing a simpler life.  When his new book, Clutterfree with Kids, was available for reading and review, I jumped at the chance, especially since it is geared towards those with children.  Having three of my own, ages 11, 9 and 7, I was really hoping for some down-to-earth advice on how to handle promoting a simple, non-consumer lifestyle in a family where children are constantly on the lookout for the newest toys and gadgets.  Joshua absolutely delivered!
The book begins by getting 'back-to-basics' when it comes to simplifying and paring down your possessions.  Joshua's take on parents being the example to help their children start simplifying is spot on.  He helps parents understand the benefits of living clutterfree in all aspects of life including financially, mentally, physically, and one of the biggest benefits of all is for children, increasing their imagination and creativity.
Joshua's book is filled with ideas to help all family members move from a consumer mindset to a more fulfilling, and simple outlook on life and possessions.  His book is a must-read for any parent, or really for the whole family who is starting on the road to minimalism, or is already there.
His book promotes living and experiencing life to the fullest by giving attention to what matters, and for most of us, that includes relationships with our children, or other family members and friends.  Check out his book, Clutterfree with Kids and start living your life simply and more intentionally, it's on sale right now at a great discount to celebrate it's launch (only $2.99 for a digital copy and $10.44 for paperback through Amazon).