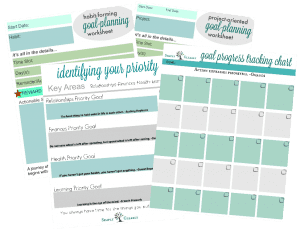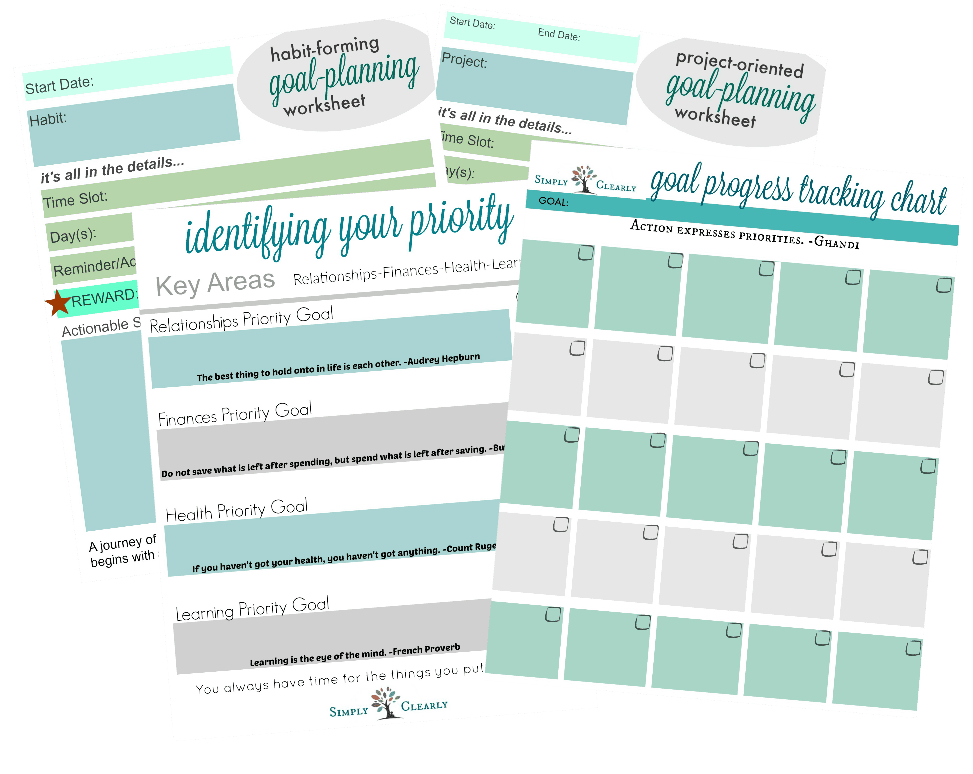 Goal Planning Worksheets Bundle
This worksheet bundle focuses on goal planning to establish habits and/or complete specific projects. Bundle includes the following worksheets-
Identifying Your Priorities

Project-Oriented Goal Planning Worksheet

Habit-Forming Goal Planning Worksheet

Goal Progress Tracking Chart
Whether it is a new year, or you are just ready to make changes in your life, goals can be a wonderful tool to bring about improvement in any area. Utilizing worksheets for planning and tracking can make the process easier and help keep you on schedule.
Here is a quick overview for the best way to use these goal planning worksheets-
Self Assessment Questionaire: If you know you need to make some changes, but aren't sure where to start, use this worksheet to help identify the most important areas of life that you feel need improvement.
Identifying Your Priorities Worksheet: If you know which goals or habits you want to form, use this worksheet to keep them clear, and in writing. Use the Self-Assessment Questionaire to help identify possible goals and habits if needed.
Project-Oriented Worksheet: If you are looking to complete a specific project goal rather than a habit forming goal, use this worksheet to map out the steps you need to take, as well as the expected start and completion dates.
Habit-Forming Worksheet: For habits you'd like to create in your daily life, use this goal planning worksheet to work towards making them a permanent fixture in your schedule, and actions.
Goal Progress Tracking Chart: Most of us need the motivation of a visual chart where we can track our goals and see the progress we are making. This printable PDF makes it easy to keep your progress in site to help keep you motivated.
For more in-depth goal planning and habit formation, consider taking the 7 day email course, 'Setting Intentional Goals'.