7 Days of Course Content-
Introduction
Day 1: Why Goals
Day 2: Identifying Goals & Intentions
Day 3: Choosing A Priority
Day 4: Planning & Setting Realistic Expectations
Day 5: Getting Started
Day 6: Aim High, Expect Imperfection
Day 7: Staying Motivated
Conclusion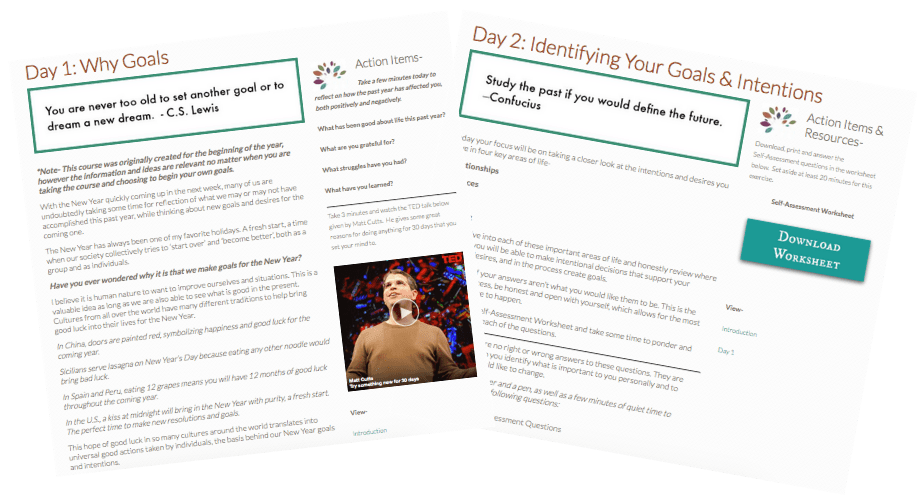 Course content is delivered via reading materials, downloads, worksheets and videos.  This course is self-paced over a 7 day period.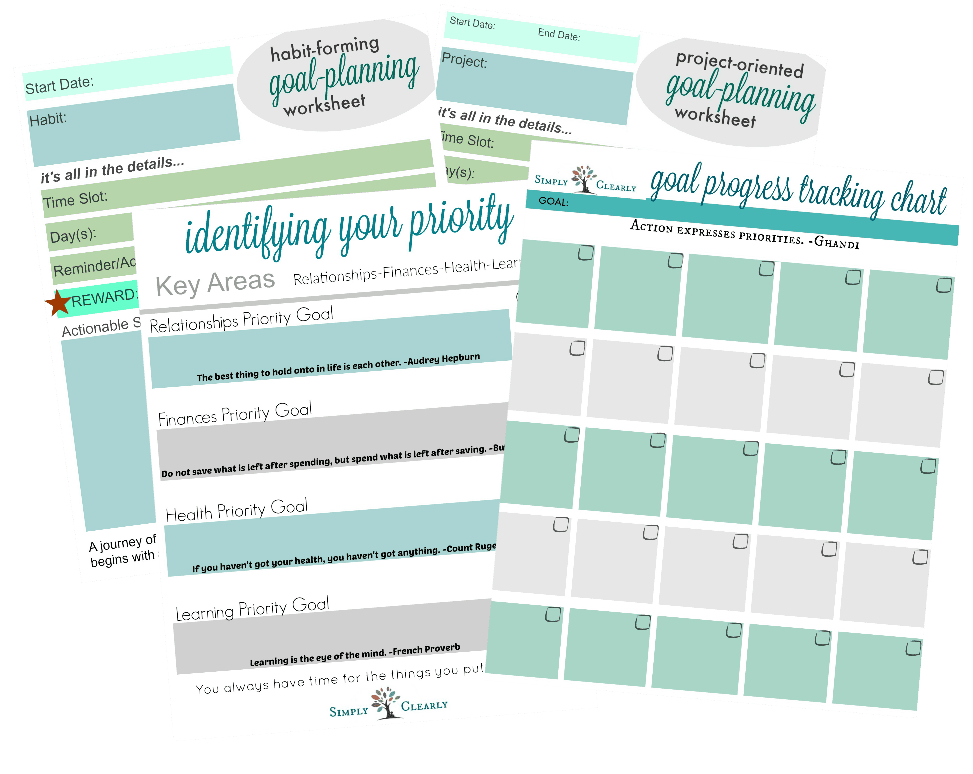 Worksheet Downloads-
5 different PDF worksheet printable downloads to be used during and after the course.
Self-Assessment Questionaire
Identifying Priorities Worksheet
Detailed Goal Planning Worksheets for Habits & Projects
Printable Goal Progress Tracking Chart
Motivational Screensavers Bundle-
Beautiful landscapes combined with motivational quotes used throughout the course make up this bundle of inspirational screensavers available in various sizes for your desktop and/or cell phone.