I am truly excited to offer this new course to you: Setting Intentional Goals.  It is the product of much personal reflection and consideration of myself, the things I naturally enjoy doing and my desire to help others.
I have set goals and made plans since I was a kid.  With my dad's example and help, we would set annual goals and work towards making them a reality.  I've always enjoyed self-improvement and mastery of new positive habits.
Mid-year in 2015, I started feeling more obligated rather than excited to write posts for SimplyClearly.  I knew I wanted to contribute something a little more substantial to people's lives, and reach out personally to help them.  I was ready to make some new goals for myself.
With that in mind, I reflected on how much time I was spending, how much help it was giving and if there was any way to do that better while fulfilling my own personal desires.  I came up with this course.  It helped me become more intentional with what I put on SimplyClearly, and how I am spending my personal time.
I hope you'll find it useful, and something you'll enjoy being a part of.  My desire is to help you become more intentional in your own life, and have the tools you need to make changes and cultivate habits in your life.
I'm here to help on your journey to simplicity whether you choose to take the course or not.
You'll find more details about what I've put into it below-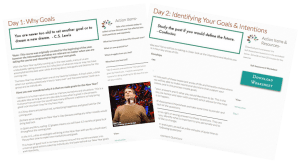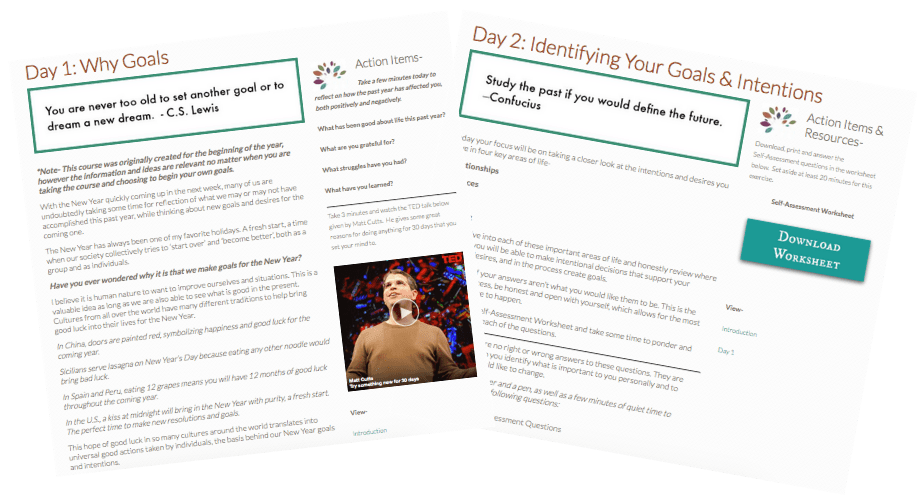 Valuable Course Content
I have created the following course content to be spread over 7 days, or longer if needed-
Introduction
Day 1: Why Goals
Day 2: Identifying Goals & Intentions
Day 3: Choosing A Priority
Day 4: Planning & Setting Realistic Expectations
Day 5: Getting Started
Day 6: Aim High, Expect Imperfection
Day 7: Staying Motivated
Conclusion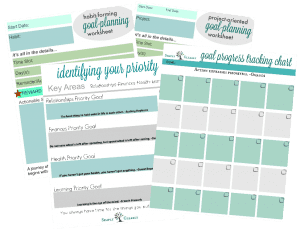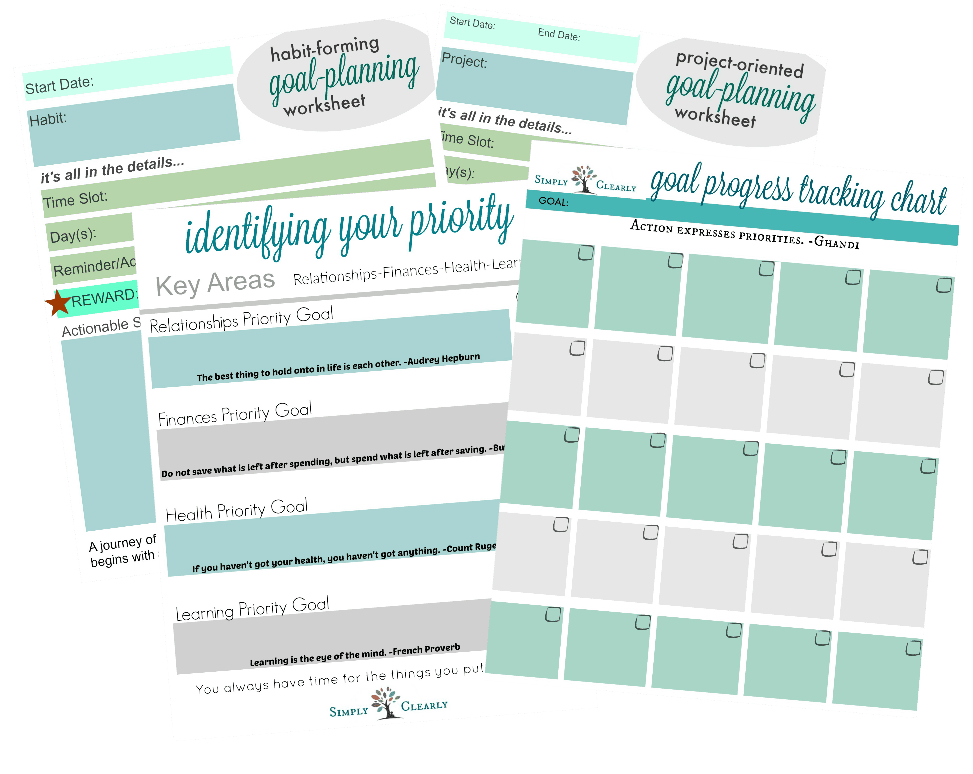 Worksheet & Self-Assessment Downloads
Self-Assessment
Identifying Priorities
Habit-Goal Planning
Project-Goal Planning
Progress Chart
BONUS: Magnetic Dry-Erase Progress Chart
Inspirational Screensaver Bundle
I have created 7 different bundles of inspirational screen savers that feature each of the quotes used within the course content.  They each come in three sizes ideal for most desktop and cell phone screens.
Personal Coaching & Support
Throughout the course, on each page there is a convenient drop-down form where you can email me with any questions you may have, or if you are just needing some personal coaching and support.  I am excited to connect on a more personal basis.
As we move into this coming year, I am looking forward to providing content that will have more structure, in-depth resources and will satisfy both my desire to help, as well as my personal goals of commitment to both the simple living community and my family.
I hope you are also looking forward to this coming year and that you will be intentional with how you spend it.  Let me know if I can help!
If you are interested in learning more about the course or signing up, please visit this link-