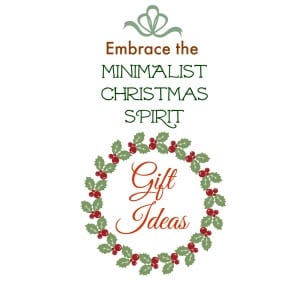 With Thanksgiving here this week, we all know it brings with it the beginning of the frenzied Christmas shopping season, starting Thanksgiving Day and only increasing on Black Friday with all the 'deals' and 'must haves' stores advertise. While I truly enjoy giving people gifts and I appreciate the idea behind gift giving, our culture has certainly gotten out of hand with the excessiveness at Christmas, not to mention just in general.
In 2013, over the four-day span of Thanksgiving Day through Black Friday weekend, consumers in the U.S. spent 57.4 billion dollars. That averaged out to $407 per person according to Bloomberg. Compare that with the fact that the average household credit card debt in America is already at $7,274, and we can see why Christmas can be a stressful time, leading to even more debt for many already financially stressed households. One of the many things I love about minimalism is the focus on people, not things, and this mindset is especially wonderful around the holidays when most people feel pressured to buy more 'stuff' as an indicator of their love for their family and friends. If you are feeling this pressure, perhaps you can relieve yourself of it by embracing the idea of less is more this holiday season, and the idea that the holidays are about people, not things.
Enter…the Minimalist Christmas Spirit…
-Enjoying time with family and friends
-Helping those in need through coat and food drives
-Singing Christmas carols
-Baking sugar cookies and orange cranberry loaves and taking them to neighbors and friends
-Driving around looking at all the beautiful Christmas lights
-Homemade gifts and well thought out experiences to share
-Simpler holiday meals that won't leave you feeling over stuffed
-Putting up a Christmas tree and stockings
-Watching the Santa tracker on Christmas Eve with the children
-Enjoying a warm fire and hot cocoa
-Watching Polar Express ,Elf and How the Grinch Stole Christmas
-A few carefully selected gifts that will bring great benefit and use
If you are here reading this, you probably already agree with the minimalist lifestyle and mindset, at least a little. If this is new to you, welcome, and I truly hope you get into the Minimalist Christmas Spirit. For me, it is focusing on my loved ones and those in need, filling the time we spend together with wonderful memories.
With all that being said, there is still the gift-giving side of Christmas to consider. I LOVE giving gifts to people. Especially gifts that I know they will appreciate, use and will make life a richer experience for them. Below is a list I have compiled that I hope will help you have a more minimalistic, less cluttered, and less financially stressful Christmas, but still fulfill your desires to give gifts to those you love.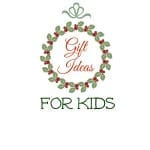 Experiences:
-Cooking classes from somewhere local, or if you are in an area that has Young Chef's Academy or TinyChef
-Dance or Gymnastic Classes
-Martial Arts Lessons
-Coupon Book (stay up ½ hour later, no chores, date with Mom or Dad, ice cream cone, etc.) You can use these two free printable coupon books here and here.
Items:
-Dress Up Clothes (purchase from your local thrift store for best value!)
–Board games and card games
-Wooden toys that don't require batteries and last longer than plastic, I loved Melissa & Doug toys when my kids were little!
-Craft Supplies or a craft subscription like KiwiCrate or GreenKidCrafts
–Magazine subscriptions (order now and put the first one in their stocking!)
Online Games & Educational Memberships:
–Intercraften (for your Minecraft fans)
–AnimalJam from National Geographic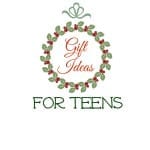 Experiences:
-Concert tickets or StubHub or Ticketmaster gift card
-Movie tickets or Fandango gift card
-Coupon book –free coupon images for teen girls and teen boys, just download and print.
-Salon appointment(s)
-Voucher for paying for so many tanks of gas, insurance payments, etc.
-Classes for various interests, martial arts, dance, cooking, art, etc.
-Gift cards for coffee shops, a favorite restaurant, clothing or makeup stores, iTunes or GooglePlay.
-Gym membership (usually must be at least 16 years old)
Items:
–Kindle (a pricier gift, but my kids LOVE theirs and read it every night)
–Cell phone, laptop or tablet accessories
-Purse or wallet
–Vehicle accessories like a car wash gift card or gas card, air fresheners, insurance card holder, jumper cables.
-Subscription of the month clubs like Ipsy or HobbyTron
-Magazine subscriptions for teen girls or for teen boys (order now and put the first one in their stocking!)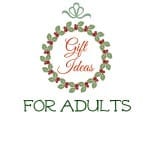 Classes:
-Cooking Classes
-College Courses or pay for tuition/books
Memberships:
-Local Gym
–A Simple Year 2015 (you will need to wait until registration opens in January to purchase)
-Museums
Subscriptions :
(Below are clubs that I've purchased for others or for my family and they/we have really enjoyed them)
-Monthly fresh meals from Plated, HelloFresh or PeaceDish
If you need more inspiration, check out AmazingClubs.com!
Experiences:
-Concert tickets or StubHub or Ticketmaster gift card
-Movie tickets or Fandango gift card
-Weekend getaway
–Broadway Tickets (for those lucky enough to live in the Big Apple)
-Plane Tickets or vouchers for travel from the airline
Gift Cards:
-Gas card
-Grocery store card
-Clothing store card
-Hair Salon Gift Card
-Meal at local restaurant
Pre-Paid Services:
-Laundry Service
-Farmer's Market or grocery delivery service
-Errand running
-Home maintenance
Gifts from Local Businesses you love:
(Just a few of my own favorites below to help you get your own creativity juices flowing. It's my experience that minimalists love to share their exciting and positive experiences with others, so gifting something that you have found enjoyable is a great experience for everyone involved, not to mention it helps support your local small businesses.)
–The Salt Table (I love everything we've bought from them, most especially the Himalayan sea salt and the various dip mixes we use to flavor our dipping oils.)
–Kitchen Kettle Village (We found this gem on our trip to the Amish countryside in Pennsylvania. I can't say enough about how delicious all their butters and spreads are!)
–Vermont Maple Syrup (On our trip through Vermont in Fall of 2013, we fell in love with the colors, and the maple syrup. I had never known the differences between the grades of syrups, nor all the many different ways maple syrup can be enjoyed. We have ordered several times since our trip and rationed out our syrup to make it last!)
–Bennington Potters (Another wonderful find on our Vermont trip….I have slowly been collecting this pottery since the trip, I am obsessed with the Tavernware line.)
–River Street Sweets (Right here in Savannah, we've visited it countless times and never get enough of their glazed pecans and pralines they hand out when you stop by. Makes a wonderful, tasty gift!)
–Murray's Cheese Shop (During our two year stint in NY, we fell in love with cheese, and especially this cheese shop! We even managed to squeeze in one of their classes too!)
Service Based Gifts:
-Service Calendar. A twist on the coupon book idea, you can use a calendar template for the coming year and prefill certain days with things like going to lunch, babysitting for a couple of hours, going to see a movie together, weekend getaway, doing yard work and any other services depending on who you are giving the gift.
-Homemade household items. Homemade soaps, detergents, washcloths and potholders are simple to start with if you are wanting to make something yourself and gift it.
-Share your expertise. If you are a professional in areas that can be used personally, like graphic design, resume' creation, calligraphy, sewing, painting nails, massages, etc. You can gift time to someone who may enjoy or value what you can offer.
-Meal in a box or jar with a gift card to purchase remaining ingredients, or gift some yummy freezer meals to someone who has limited time in the evening for home cooked meals.
Charitable Donation in their name:
(For those who are philanthropically inclined, making a donation in their name and wrapping up the confirmation receipt and putting it under the tree or in their stocking can be a wonderful gift. Below are a few of the organizations I enjoy contributing to.)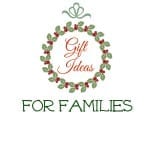 –Fair-Trade Bolga Baskets for use in the kitchen
–Self-watering indoor herb garden
–Nature noise machine provides a nice atmosphere and ambience in the living room
-Freezer meals for those nights that are a little too busy
–Family journal, a great way to connect and share thoughts!
–Board games and card games
This Friday, when thousands of people are out standing in long lines, haggling over who grabbed the last flat-screen TV or tablet on sale, and spending money they don't have for things they don't need or really even want, I'll be spending some extra time in the quiet of my home with my family, having some good conversation, playing games and enjoying each others company. I hope you will be too. This list is meant to give you some ideas and hopefully help jog your memory of what is special and unique to your family members and friends, so this Christmas you can give them gifts that really matter and are appreciated.
If you enjoyed this post, please sign up for my emails so you can receive my 12 Days of A Minimalist Christmas series starting December 12th through the 24th! You'll receive one email a day with tips and ideas on how to celebrate Christmas from a more minimalist viewpoint with focus on family, friends and the spirit of the season!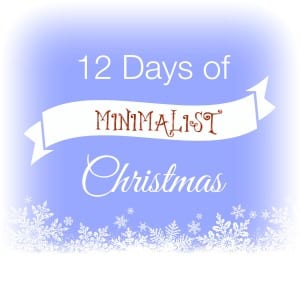 SIGN UP HERE TO RECEIVE THE "12 DAYS OF MINIMALIST CHRISTMAS"!

*All links in this post that direct you to Amazon are affiliate links. Should you choose to make a purchase using one of the links, I will receive a small commission.