The holidays are here again, and if you are a minimalist that still enjoys waking up Christmas morning to find Santa has filled your stocking by the fire, you'll appreciate this list of minimalist stocking stuffer gift ideas that are intentional, some sustainable, and most not likely to end up in a landfill anytime soon. One of the problems I've run into over the years as a minimalist is actually finding enough items to fill a stocking, er, I mean, to help Santa fill the stockings. With this list, you should have plenty of options to choose from to make sure your stockings are bulging at the seams!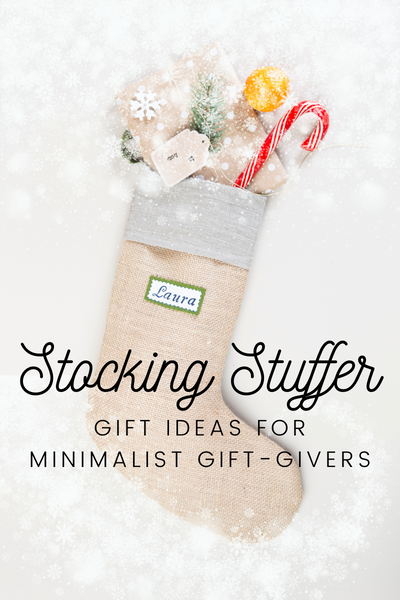 Experience Based Stocking Stuffer Gifts
Always go for intangible or consumable items first when picking out stocking stuffers. Sure, they may seem less impersonal at first glance because they are usually time and food based, but ultimately, these are the best, and some of the most rewarding gifts to give.
Travel Vouchers or Tickets – Plane, Trains or Bus tickets!
Car Wash Gift Card (many local car washes have a refillable card option where you can purchase a certain number of washes)
JiffyLube Oil Change Gift Card
Consumable Gifts
Consumable gifts are one of the items minimalists enjoy giving to others. There is usually little to no packaging, and no permanent item the receiver has to take care of or feel guilty about getting rid of one day. Just be mindful of what you give to people to consume, as not everyone appreciates even more sweet treats than they are already eating around the holidays!
Coupon for a meal out, or in, cooked by you! Free Christmas Coupon Printable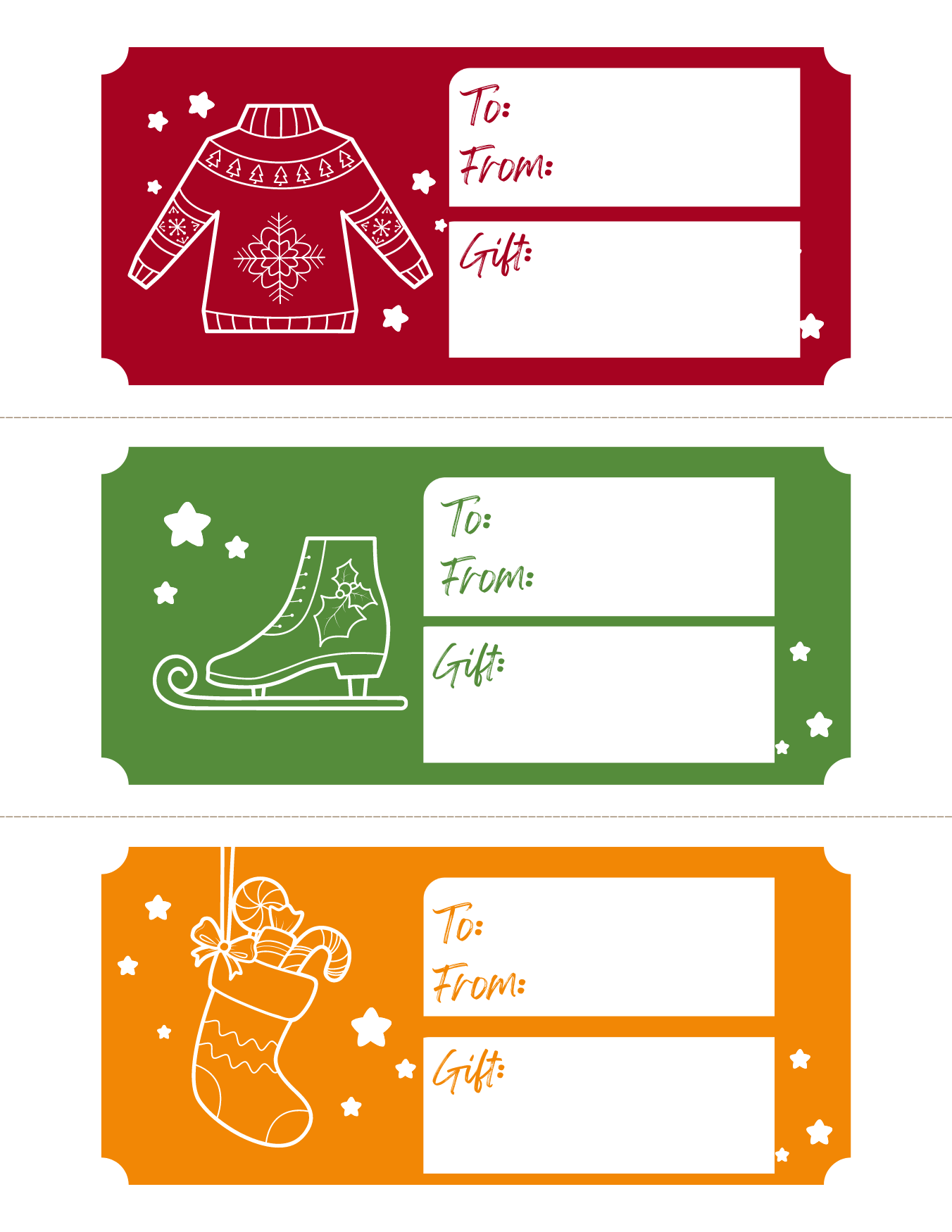 Dried foods like jerky, nuts, dried fruit or popcorn
Monthly subscriptions to services like HelloFresh or BlueApron.
Subscription Gifts
Similar to consumable and experienced based gifts, subscriptions are a wonderful way to gift trying something new to a family or friend, without a permanent commitment to keep an item. I love gifting digital subscriptions as well as different food subscriptions. Here are some of my favorites.
Subscriptions to:
Made-to-Last Gifts
Second to intangible items, if you are going to purchase something as a stocking stuffer gift, go with items that you know the person already uses. Daily hygiene products are great options, and there are some that are made to be durable and last forever. Here are some small stocking stuffer size made-to-last gift ideas to get you going!
Good Habit Creating Stocking Stuffer Gifts
Minimalists tend to lean towards living intentionally, which can make giving mindful gifts that help cultivate good habits extremely rewarding. Just make sure the habit creating gift you choose to give isn't a passive aggressive way of telling someone to 'get with it' in whatever area it relates to, but supportive of something they are already interested in doing.
Bamboo Toothbrush and Reusable Tooth Pick  
Stocking Stuffer Gifts for Kids
And here we are…last but not least, stocking stuffers for kids. It's so hard not to grab the shiny, fun looking plastic stocking stuffers churned out every year to fill stockings, but, it's satisfying to know that you have made the effort to provide stocking stuffer gifts that will truly last and provide enjoyment and learning for your children throughout the year.
Hopefully, some of these stocking stuffer gift ideas will be just the thing you (or Santa) are looking for to delight and fill family and friend's stockings with this holiday season. If you're looking for even more inspiration for a simpler holiday season, be sure to take a look at these posts as well, and pick up my seasonal free download on simpler holidays.
RELATED POSTS: