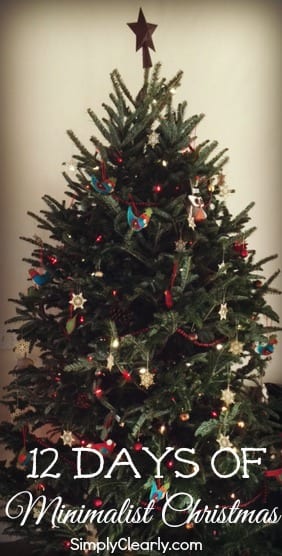 This Christmas season, join me during the 12 Days of Minimalist Christmas, a special 12 day email series designed to help you keep a simple focus on the true meaning of this holiday season. December 13th through the 24th you will receive one email a day from me filled with a simple idea, thought or activity to help you keep focused on family, friends and love, the true meaning of the season.  This is my gift to you during the holidays, and I hope you enjoy it.
SIGN UP HERE TO RECEIVE MY GIFT TO YOU: THE 12 DAYS OF MINIMALIST CHRISTMAS
*Please note this will form will put you on my general email list, from which you can unsubscribe at any time.  Thanks!