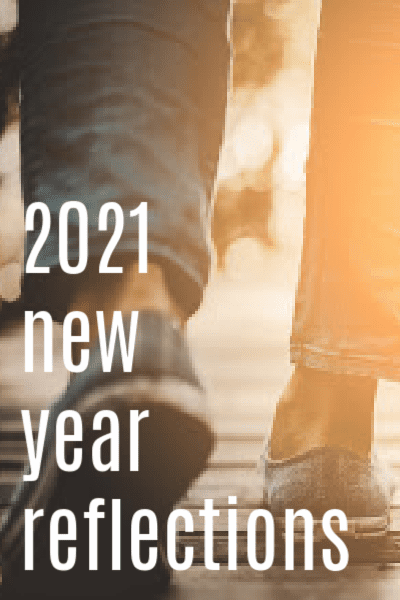 A new year is upon us. As I reflect on 2020 and the various ways it has affected my day to day life, it is hard to look past the difficulties it has presented, and look forward to 2021 full of hope and idealism as I normally would at the beginning of a new year. Even as I write this, if I am being truly honest with myself, I feel somewhat melancholy and am trying with a lot of effort, to muster up the positivity and enthusiasm I normally feel as I look forward to the future and what a new year might hold.
Maybe some of you feel the same. One of the things I've learned in my life is that you can't run from your negative feelings forever. If you do, they will catch up with you in ways that affect your health, your relationships and your ability to live a happy life.
In fact, I've found it is always better to face unsettling, negative feelings head on, acknowledge them and give them a voice. Once I've done that, they usually fade away on their own and I'm finally able to move on.
That being said, I've decided to give my feelings about 2020 a written voice, and put them down on paper this year. Hopefully, it will allow me to move forward into 2021 with a clearer, better vision of what I've learned, who I am right now and what I hope to become. By writing this out and sharing it, I hope it gives you permission as well, to acknowledge and accept all that this year has brought into your life, in order to make room for more hope and positive personal action in 2021.
"It is always our own self that we find at the end of the journey. The sooner we face that self, the better." – Ella Maillart
Things that have been difficult this year for me include –
Relationships. Maybe it's because so many of us have spent an inordinate amount of time at home this year with family members, as well as checking in with extended family on the phone and online, but this year seems like it has brought out the extremes of all kinds of relationships within my family. Relationships that were already strained have completely broken. This has been difficult for me over the past year, as I've watched it unfold between family members I love dearly.
Missed milestones. This year my oldest child graduated from high school and started college. While she is a very upbeat, positive person, for which I am very grateful, it was still difficult for both her and I to accept that she would miss the one prom night she finally had someone to go with (and I'd miss picking out the dress with her!), a traditional high school graduation after so many years of hard work, and the excitement of beginning college as a freshman in the dorms on campus.  Along with a lot of milestones for her this year as a budding adult, I also had a son turn 16, and another begin highschool as a freshman, both who were looking forward to their own opportunities for growth that have been drastically changed due to online school, social distancing and shutdowns. It has been difficult as a parent to watch them feel socially isolated, bored and at times angry and frustrated.
A struggling business. Like many small business owners during the pandemic, my online business that I've had for 14 years has not been immune to the financial effects of shutting down the economy, people working from home and the general feelings of worry that accompany such a large shift in society's economic functioning. While I hope things get better in 2021, I am also trying hard to accept and implement the zen belief of 'who knows what is good or bad' when it comes to the possibility of a business that I have put so much care, time and effort into, finding its end.
Societal unrest. I have spent a lot of time this year trying to both simultaneously avoid the news, but also be aware of it on an informed level. There have been times I was sucked in for hours, only to have to come up for deep breathing and meditation sessions to try to gain some semblance of understanding for humanity. At other times, I had to completely detach from it in order to not lose all hope. Focusing on the people that I came into contact with in my own small corner of the world and bringing them happiness and a smile is what saw me through many days.
Health problems. Several of my extended family members have had COVID and also experienced prolonged effects from it, making it a cause for more worry and concern as I am seeing how the illness affects people close to me, rather than viewing it from a distance. In the latter part of 2019, I also made the decision to slowly decrease a medication I have been on for over ten years. I knew it would be a long road and would decrease my physical and mental energy levels for a time, so I prepared as much as I could to begin the process in November of 2019. Little did I know what 2020 would bring, which has made the journey that much more difficult. 
Things that give me hope and bring me positivity for the future and new year –
We are all in this together. Even with experiencing bouts of lost faith in overall human kindness this past year, I continue to find comfort in the everyday communication and acts of kindness within my close circle of family, friends and neighbors. From a neighbor who allowed me to harvest her extra vegetables to coworkers who rally behind me and support me as a person no matter what happens to my business, I have reason to look forward to the future with good people who care about me.
Personal choice. No matter what the future holds, I have the ability to stay positive and make personal choices that help myself and those around me experience happiness. Knowing that as long as I choose this positive outlook, things will never go completely dark, brings hope and the desire to work towards positive changes in all areas of my life. I've committed to personal learning, family time and making healthy lifestyle choices this coming year as well as serving others where I can, in order to increase hope and positivity in my own life, and in the lives of those around me.
What does this look like in action? For me, taking proactive steps towards building hope and happiness means setting intentional goals for myself, giving myself something to look forward to. 
My goals for 2021 include –
Reading feel-good books.
Starting a yoga practice.
Changing my diet to 90% vegetable based meals.
Purchasing all possible items second-hand.
Considering new business ideas.
Volunteering as a 'listener' at 7cups.org
Going camping with my family.
Helping my children reach goals that include getting a driver's license and learning a programming language.
Supporting my husband in reaching his career goals.
Loving myself enough to let certain roles go that no longer serve me or others. (Fixer, moderator, advisor)
While I still feel the weight of what 2020 has brought into my life, the future holds so many possibilities, that it is hard not to see a glimmer of hope among them. Goal setting helps make that glimmer of hope turn into a ray of hope, and that ray may turn into a reality with positive action on my part.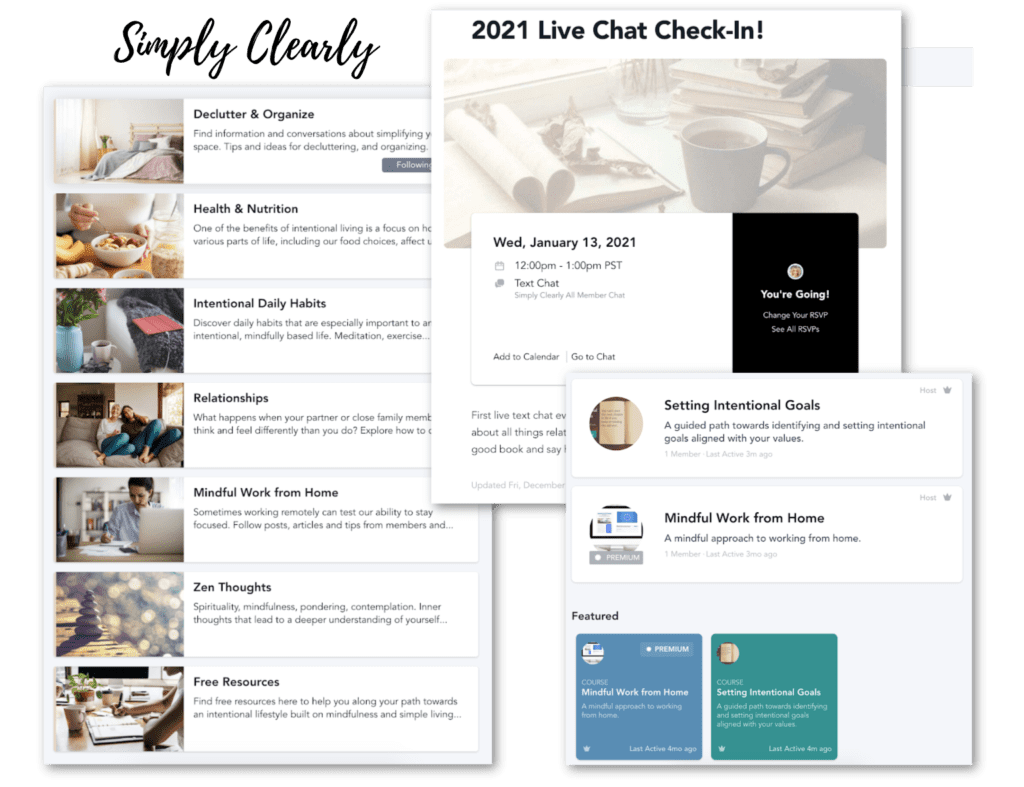 If you'd like to join me on this journey in 2021, I'd love to have you as an accountability partner, discussion friend or simply a watchful community member in my new, free Simply Clearly Community space. I also have a Setting Intentional Goals course available and ready for you to freely work through to create your own goals and personal plan of hope and positivity for the coming year. I'll see you there!