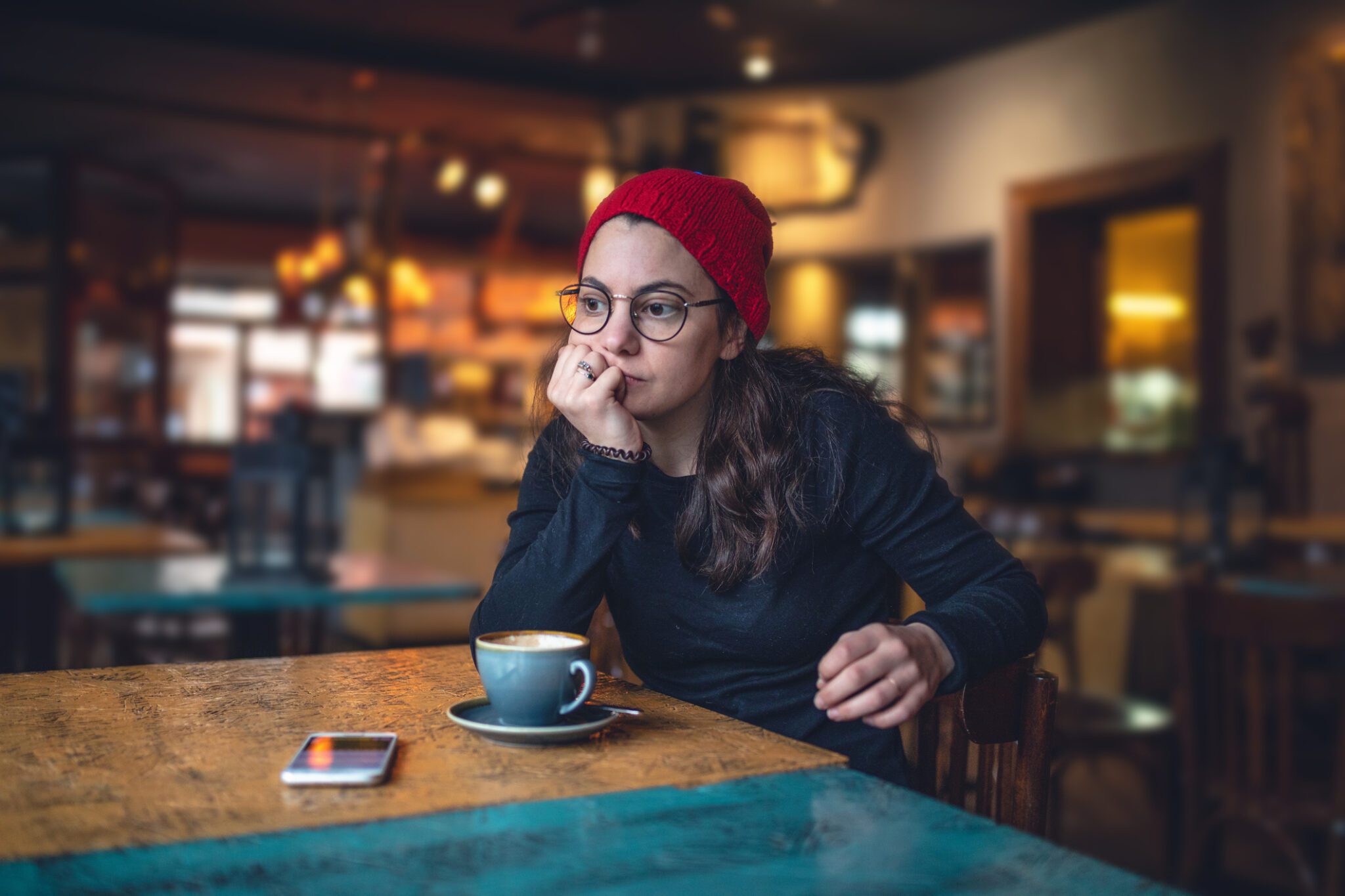 Let's talk about energy level. I've always been someone who pushes themselves hard, an overachiever, a perfectionist, and also, frequently exhausted. I like to plan projects to span hours of time in order to completely finish them in one fell swoop, regardless of what else needs to be done. I love to be 'in the zone' and focused.
The last couple of years have been frustrating for me with changes to my health that have significantly lowered my energy level to probably half of what it was. Although I hope this change is temporary as I sort out what is going on with my body, I have had to learn to adapt in the meantime.
With an energy level that I envisioned I would have, say thirty years from now, I have realized even more the benefits of simplifying my belongings, and commitments. Recently, I read Greg McKeown's book, Effortless. With my ever increasing 'to-do list' that I just can't get through because of my dwindling energy level, I was pleasantly surprised to have a spark of enlightenment when I read this phrase in his book, "Do not do more today than you can completely recover from by tomorrow."
Accepting Your Personal Energy Level
I had been coping with my lower energy level by trying to push myself each day through sheer will and force, to get one full project accomplished. All the laundry washed, folded and put away. The menu, grocery shopping and food prep all completed for the week. All of the bathrooms cleaned. All of the weeds pulled in the yard, and on and on…While I could complete one full project, it threw many other aspects of life out of balance. I may have gotten every last piece of laundry done, but I would end up too tired to fix dinner, go on a walk or focus on conversations with my husband or kids. Sometimes it would take two to three days to fully recover from the hours of continual exertion to complete one full task. It just wasn't working.
As I struggled to maintain the same level of home maintenance, cleaning, family trips and more, it became more and more apparent that I would need to change my mindset, and somehow bring into balance the list of 1) What actually needed to be done, and 2) What I could actually get done without suffering from days of exhaustion afterwards. This was a difficult change, as I've always considered myself highly productive and enjoy 'checking off my list' each day.
Simplify Life Based on Your Energy Level
With diminishing energy levels and increasing exhaustion, I realized that I didn't have to get rid of my list, but, I would have to simplify what was on it, and change the methods I was using to accomplish those tasks.
Now, hopefully you don't have a health condition that is affecting your natural energy levels, however, regardless of good or ill health, we all still have a limit on our time, and our energy. If you don't want to eventually run yourself into the ground with overexertion, being intentional with what you spend your daily allotment of energy on is extremely important. This is how I went about figuring out what to spend mine on.
Identify Areas of Focus
First, I had to identify what my most important areas of focus were –
To do this, I began to identify tasks on my lists that I had always deemed necessary, but weren't, and the accompanying time and energy they required, while also determining what I felt was necessary to accomplish on a daily basis. I came up with five areas of focus that were most important to me.

Cleanliness & Order – It is very important to me that my home is clean and items put away, which in turn provides a calm atmosphere that allows me to think clearly and accomplish the rest of what I have on my list in an orderly way.
Relationships – I wanted to make sure I reserved enough energy on a daily basis to keep my relationships with my husband, children and extended family at the top of the list of where my energy was expended. Also, this extended to making sure our two dogs were well-cared for and walked on a daily basis.


Exercise – I realized that if I did some form of exercise or brisk movement each morning, I was much more likely to have extended periods of energy throughout the rest of the day and my body would not end up feeling as exhausted in the same way as when I just let myself sit and rest all day on the couch.
Healthy Food – With my energy levels waning, I noticed I was much more likely to order dinner in the evening, skip lunch or just forage around in the cupboard for snacks at mealtimes, rather than eating something healthy and sustaining. Eating healthy food that would help increase or sustain my energy became a priority.


Sleep – Making sure I got not just a full night of sleep, but actual good, deep sleep was a necessity to having any amount of energy the following day. If I didn't sleep well, or for long enough, my energy level was guaranteed to be next to nothing.
Once I identified what was most important to me to spend my energy on each day, I had to take a good, honest look at how much energy I actually had to accomplish those things. For me, it was definitely a pretty low amount, but others have a higher level of energy, or moderate amount each day as their default.
How Much Energy Do You Really Have?
I tend to define my energy level by how many hours of 'peak mental and physical productivity time' I have on a daily basis. You know, that time when you are easily able to get things done, up to the point before you have to start pushing through and really force yourself to keep going. You probably already have an idea of how much physical and mental stamina you have each day, but for me, I had to really take an intentional look at how I was spending my time and track it for a few days to know for sure.
What I realized is that my physical stamina on a daily basis, at my new lower level, was about 2 hours a day, maybe 3 on a really good day, while my mental stamina was somewhat higher, around 4-5 hours a day. I also seemed to have more in both areas if I 1) Got physical exercise, and 2) Did the majority of my work in the morning and early afternoon between 5am and noon, whether it was mental or physical.

Once I had this information about my energy level, and the peak time in my day for getting things done, I set to work using what I had identified as my 'areas of focus', to simplify daily tasks, and create a new to-do list, one that was doable.
Create an Intentional Daily To-Do List
I first started reducing my to-do list by intentionally looking at to-do's around my home that were taking up my time and energy on a regular basis, and determining if I could reduce or get rid of them altogether. This included looking at the really small tasks, like the number of plants I had around the house that required regular watering, how often I vacuumed out my car, scrubbed the glass shower doors, conditioned the leather furniture, washed throw blankets, went grocery shopping, planned dates with my husband and family activities and video chatted or texted with extended family.
It's not that these actions and activities weren't a valuable use of my time, it was a question of whether they were the best use of my limited energy, and if they really were needed on such a frequent basis as I was used to doing them. The answer was no. Though I had built great routines into my life with my prior amount of energy that allowed me to accomplish all of these things and more, I needed to adjust the personal expectations for myself, based on my current, lower level of energy. I created some rules for myself.
Own only the number of items that I use, and can take care of properly and manage myself. Or, if due to physical impairment and/or older age, have only those belongings that I still use and can afford to have someone else help me manage.


Unless you live alone, other people in your home should be expected to help care for items used by everyone, like furniture, dishes, cleaning common spaces, etc. If they don't, it's time for a conversation with them about helping, or about being willing to let go of what they aren't willing to help maintain, or paying for help to replace the absence of their contribution, or all of the above. Under no circumstances should you be taking care of the entire household if you aren't the only one living in it. Seriously.


My daily checklist would only be long enough to use up half of my expected energy level. So, with my physical energy usually maxed out at 2-3 hours a day, I would never make my checklist any longer than an hour and a half of physical work. Likewise, with my more mentally draining tasks, I wouldn't exceed more than two hours of tasks on my list for the day. This doesn't mean I didn't end up doing more, if I happened to have a higher energy level that day, but, I made my list doable even at my lowest levels.
With my newly identified areas of focus, I broke down the tasks that I usually completed in one fell swoop, into 15 minute tasks that could be spread out over longer periods of time, usually over the course of a week.
I also made sure to complete my most physically active tasks in the mornings and save more sedentary type tasks for later in the afternoon or evening. This is what some of them looked like –
15-Minute Bathroom Cleaning List
Day One: Clean toilets
Day Two: Clean counter, sinks and mirrors
Day Three: Spray down showers/bathtubs
Day Four: Rinse showers/bathtubs
Day Five: Swiffer Floors and Replace Floor Mats
15-Minute Outdoor Yardwork List
Day One: Fill bird feeders and bird bath
Day Two: Water plants in frontyard
Day Three: Water plants in sideyard
Day Four: Water plants in backyard
Day Five: Prune and pull weeds
15-Minute Daily Exercise Routine
Day One: 7-Minute Arm Toning Workout
Day Two: 2 mile jog or walk (35 minutes)
Day Three: 5-Minute Butt & Thigh Workout
Day Four: 2 mile jog or walk (35 minutes)
Day Five: 8-Minute Ab Workout
Day Six: 3.1 mile run (35 minutes)
15-Minute Relationship Focus
Day One: Video, text or call Mom and Dad
Day Two: Video, text or call Sisters
Day Three: Video, text or call Brothers
Day Four: Send notes or cards if any birthdays
Day Five: Order any gifts for upcoming celebrations
15-Minute Meals
Day One: Plan menu for upcoming week (Thursday)
Day Two: Make shopping list and clean out fridge (Friday)
Day Three: Grocery Shop (Saturday)
Day Four: Meal Prep (Sunday)
Sleep/Evening Routine
Turn off all screens 45 minutes before bed
Home reset
Personal hygiene (brush teeth, wash face, change clothes, etc.)
Plan the next day
Read on Kindle, or a hard copy book or magazine
Initially, this was a hard adjustment for me. After all, we have always been taught that if you start something, finish it. So, it took some reframing of what 'finishing something' looked like to me, for instance when cleaning the bathrooms. I had to adjust my expectations and realize that if my 15 minute task was to clean the sinks, counters and mirrors in our bathrooms, then when that was done, I was finished, even if the toilets were dirty.
The same went for tasks like vacuuming and laundry. If I completed my 15 minute tasks of vacuuming just the bottom floor of our home, or folding one load of laundry, I readjusted my expectations about having to vacuum the entire house, or make sure every piece of dirty laundry was done, before I could say I was done.
As I made this adjustment, I was able to reclaim a sense of balance in my days, and see progress in all the areas of life that were most important to me, instead of just one, followed up by exhaustion. It became clear I was on a better path towards using my energy in a way that was more healthy, and beneficial for me and my family.
Now, as I move throughout my days, I complete my to-do's one 15 minute task at a time, usually one in each of my focus areas, then I reassess my energy level to see if that is all I should complete for the day, or if I have the energy for one more, always stopping before I start to feel so tired that I want to just sit on the couch the rest of the evening. These shorter bursts of productivity have usually resulted in the ability to do more than I think I can throughout my day, and still provide me with a sense of accomplishment and balance in my life, regardless of the energy level I am experiencing that day.
No matter your own personal energy level, intentional use of that energy and your time each day by focusing on what is most important to you can help your days come into balance, focus and provide a sense of accomplishment.