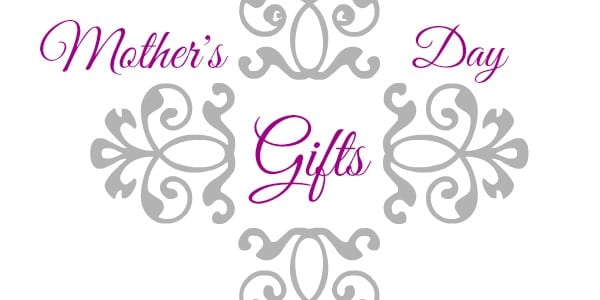 When a holiday or celebration comes around where we traditionally give gifts to others, sometimes we gravitate towards running to the store and picking up the latest trending item or something off the nearest display shelf.
This Mother's Day, when you are trying to come up with the perfect gift for the woman in your life who raised you, or the mother of your children, consider these alternatives to purchasing gifts or knickknacks that will clutter up their homes or go unused.
Personal Care Gifts. Arrange for a day off from taking care of everyone else, and give her the gift of a scheduled mani-pedi, massage, hair cut or highlights and of course a nice meal out. If money is tight, or even if it's not, just taking care of the kids and all the meals for the day and insisting she take some time for herself, can make for the perfect Mother's Day gift.
Services. Moms are a hard working bunch and rarely take time to just sit and relax. There is always something to be done, whether it's cooking, cleaning, laundry, making appointments or being the family chauffer. Paying for a service to come in and clean, or pickup the laundry may be the perfect gift and give her a break for a week or even a month. Check your local listings for housekeeping and laundry services.
Subscriptions. There are some great options available for unique gift subscriptions that won't contribute 'stuff' to the homes of the ladies you love. Check out this quick list of options-
For the foodie:
Non-food:
Time. If you haven't been able to be around much lately, maybe the best gift would be your time. Take a day off and spend it with your mom, or the mother of your children, or both. Make a special meal, go for a walk, catch up on what is going on in your lives and just reconnect and relax together. Time is one of the most difficult things to give up, but doing so is one of the ultimate ways to show your love and appreciation.
This Mother's Day, give that special woman, or the ladies in your life more to celebrate, by giving them less stuff. Good will gestures of love may be nice in the moment, but will go unused and add to any clutter that already exists. Don't make more work for her by gifting things that she won't use regularly.
To all the mother's out there, Happy Mother's Day!